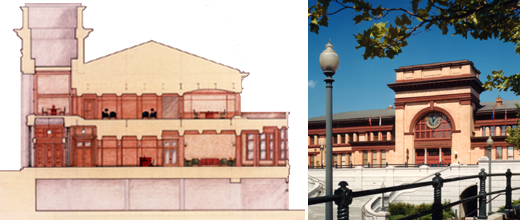 Cookson Corporate Headquarters
Adaptive reuse of the 1890 Providence Railroad Station into the corporate headquarters for the multi-national Cookson America Company.

Prior to the renovation effort, the station was the site of a devastating fire which destroyed the roof, back wall and 90% of the interior.

Our work involved space planning, interior design, custom furniture design and an extensive art program.

This project won first place in the ASID yearly awards for adaptive reuse and was featured in Interior Design magazine.



PDF Download